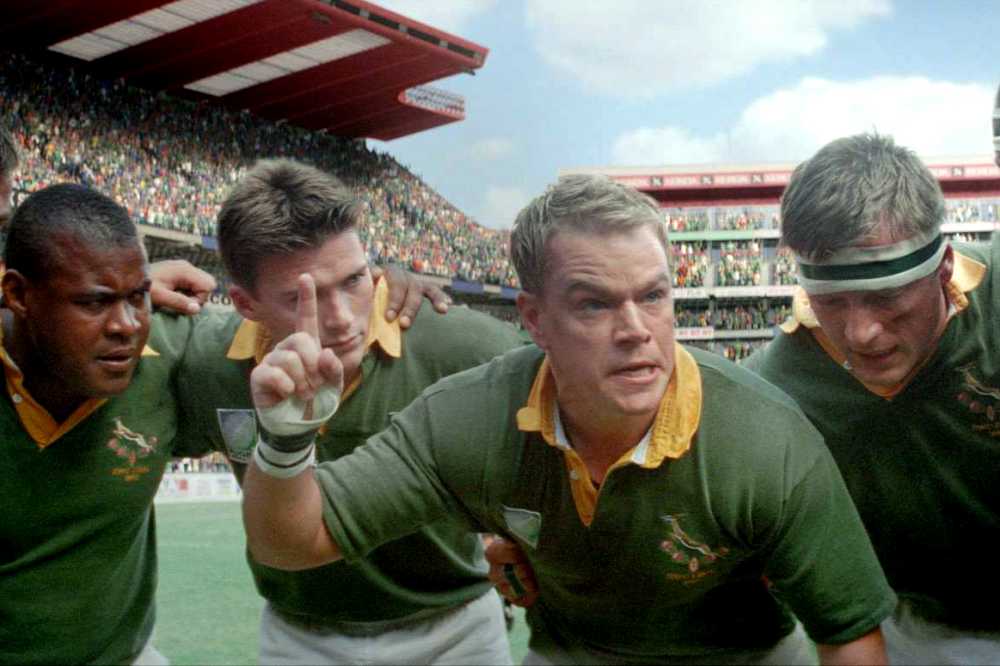 SPORTS MOVIES
Everyone's on pins and needles building up to that crucial moment in the sporting event in which the athlete will give it all he's got to bring out that inner heroic champion.
© Photo from the movie Invictus by Warner Brothers Pictures
1940 | Knute Rockne: All American
1942 | The Pride of the Yankees
1975 | Rollerball
1976 | Rocky
1977 | Slap Shot
1979 | North Dallas Forty
1980 | Caddyshack
1984 | The Natural
1989 | Field of Dreams
1992 | A League of Their Own
1994 | Rudy
1996 | Happy Gilmore
1996 | Tin Cup
2005 | Cinderella Man
MORE ON THE FLASH LIST
Fun Things to Do
You've worked hard and now it's time to play hard. So kick back and enjoy some personal recreation.
Entertainment News
The latest breaking news and top stories in arts, dining, culture, movies, music, and sports.
Events Calendar
Not everything in town that you could do, but a list of events that you definitely should consider.
Date Night Ideas
From retro candy stores to luxury car rentals, let us help you impress on your next date night out.
Movies in Theaters
See previews of movies coming soon and trailers for films now playing at local theaters.
Go Gallivanting
Our sister website, The Art of Gallivanting, offers extraordinary adventures for ordinary people.