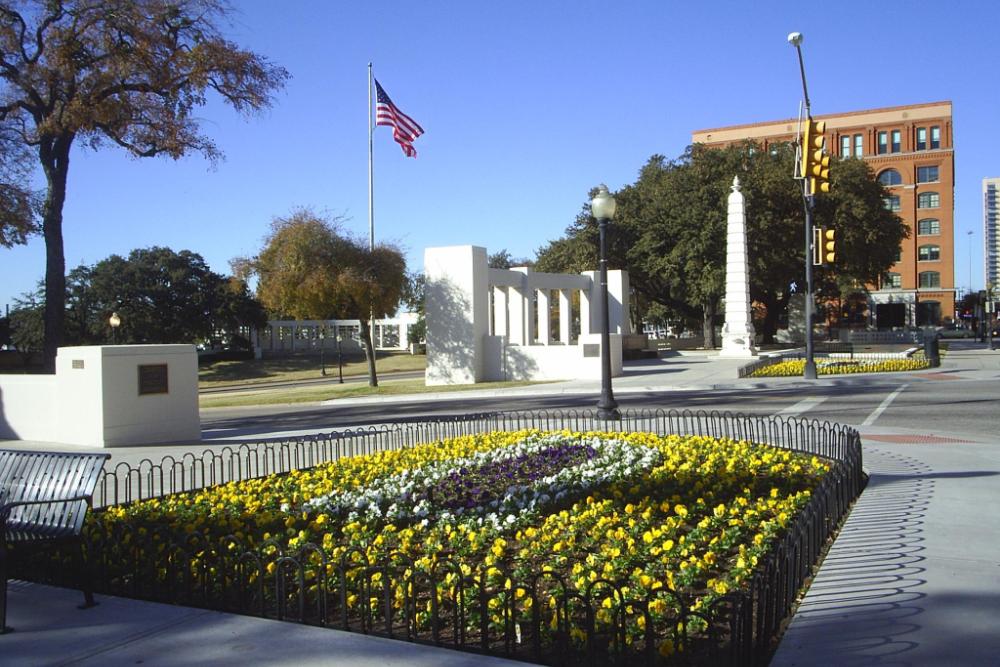 MUSEUMS
Find fun activities like museums along with other leisure activities, exciting adventures, and things to do in the Dallas/Fort Worth area.
FEATURED LISTINGS
3536 Grand Ave. | Dallas, TX 75210 | 214-565-9026
3801 Parry Ave. | Dallas, TX 75226 | 214-821-1500
1515 S. Harwood | Dallas, TX 75215 | 214-421-5141
211 N. Record St. #100 | Dallas, TX 75202 | 214-741-7500
130 E. Exchange Ave. | Fort Worth, TX 76164 | 817-642-4741
1600 Gendy St. | Fort Worth, TX 76107 | 817-255-9300
2299 County Rd. 2008 | Glen Rose, TX 76043 | 254-897-2960
George W. Bush Presidential Center
Sit in a replica of the Oval Office, stroll the Texas Rose Garden, touch a beam from the World Trade Center, see Saddam Hussein's gun, gain access to official records, and more.
621 Six Flags Dr. | Arlington, TX 76011 | 817-649-5105
Mary Kay World Headquarters | 16251 Dallas Pkwy. | Addison, TX 75001 | 972-687-5720
5205 North O'Connor Dr. #15 | Irving, TX 75039 | 972-869-9047
1720 Gendy St. | Fort Worth, TX 76107 | 817-336-4475
100 S. Houston St. | Dallas, TX 75202 | 214-745-1100
601 Palace Pkwy. | Grand Prairie, TX 75050 | 972-263-2391

Perot Museum of Nature and Science
Inspiring minds through nature and science and focusing on earth and space sciences, life and natural sciences, chemistry, physical sciences and engineering.

Southfork Ranch
Relive the exciting lifestyle portrayed in the television series Dallas at Southfork Ranch (often referred to as The World's Most Famous Ranch).
131 E. Exchange Ave. # 113 | Fort Worth, TX 76164 | 817-625-5087
128 E. Exchange Ave. | Fort Worth, TX 76164 | 817-626-7131
Texas Woman's University | Administration Conference Tower, 2nd Floor | Denton, TX 76204 | 940-898-3644
Texas Musicians Museum
From country to rock and Texas swing to psycho-billy freak out, the Texas Musicians Museum features an array of memorabilia from Texas artists.

The Sixth Floor Museum
The Sixth Floor Museum chronicles the assassination and legacy of President John F. Kennedy and explores the events that took place on November 22, 1963.
6500 S. Loop 12 | Dallas, TX 75217 | 214-398-TRAC
MORE ON THE FLASH LIST
Subscribe to The List
Sign up for The Flash List's free newsletter with tips, freebies, announcements, news, and more.
Events Calendar
Not everything in town that you could do, but a list of events that you definitely should consider.
Fun Things to Do
You've worked hard and now it's time to play hard. So kick back and enjoy some personal recreation.
Entertainment News
The latest breaking news and top stories in arts, dining, culture, movies, music, and sports.
Date Night Ideas
From retro candy stores to luxury car rentals, let us help you impress on your next date night out.
Movies in Theaters
See previews of movies coming soon and trailers for films now playing at local theaters.