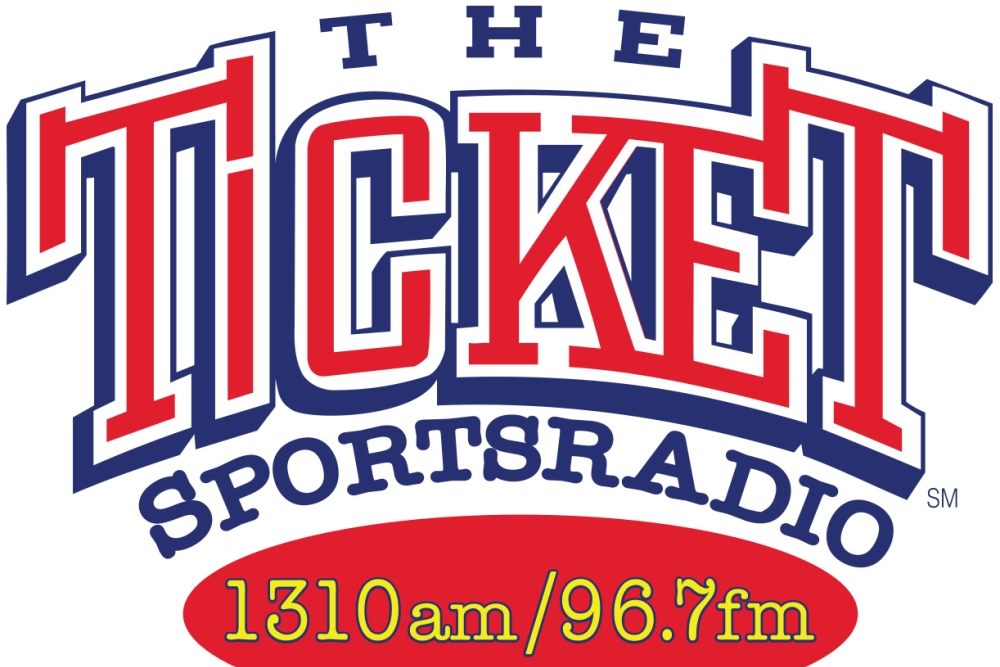 © Photo courtesy of Cumulus Media
1310 AM The Ticket Sportsradio
3090 Olive Street
West Victory Plaza #400
Dallas
,
Texas
75219
214-526-2400
SportsRadio station 1310 AM The Ticket, which rebroadcasts on 96.7 FM, is a sports talk radio station based in the DFW area and owned by Cumulus Media.
See additional information below or visit:
Summerbash
Friday, June 16, 2017
Little Elm Park
on
Lake Lewisville
701 W Eldorado Pkwy.
Little Elm
,
Texas
75068
Free
admission.
Free
parking.
Join The Ticket for a live broadcast with familiar radio hosts in attendance along with the Ticker Timewasters who will be performing at 7:00 PM. Register also to play games for a chance to win prizes like a GoPro, drones, and more.
See additional information below or visit:
Ticketstock
Check website for date of next event.
Irving Convention Center at Las Colinas
500 W. Las Colinas Blvd.
Irving
,
Texas
75039
The Ticket presents Ticketstock roundtables, celebrity guests, free autographs, free-play arcade games, a craft beer garden, The Ticket Timewasters, and more.
See additional information below or visit:
MORE ON THE FLASH LIST
Subscribe to The List
Sign up for The Flash List's free newsletter with tips, freebies, announcements, news, and more.
Events Calendar
Not everything in town that you could do, but a list of events that you definitely should consider.
Fun Things to Do
You've worked hard and now it's time to play hard. So kick back and enjoy some personal recreation.
Entertainment News
The latest breaking news and top stories in arts, dining, culture, movies, music, and sports.
Date Night Ideas
From retro candy stores to luxury car rentals, let us help you impress on your next date night out.
Movies in Theaters
See previews of movies coming soon and trailers for films now playing at local theaters.