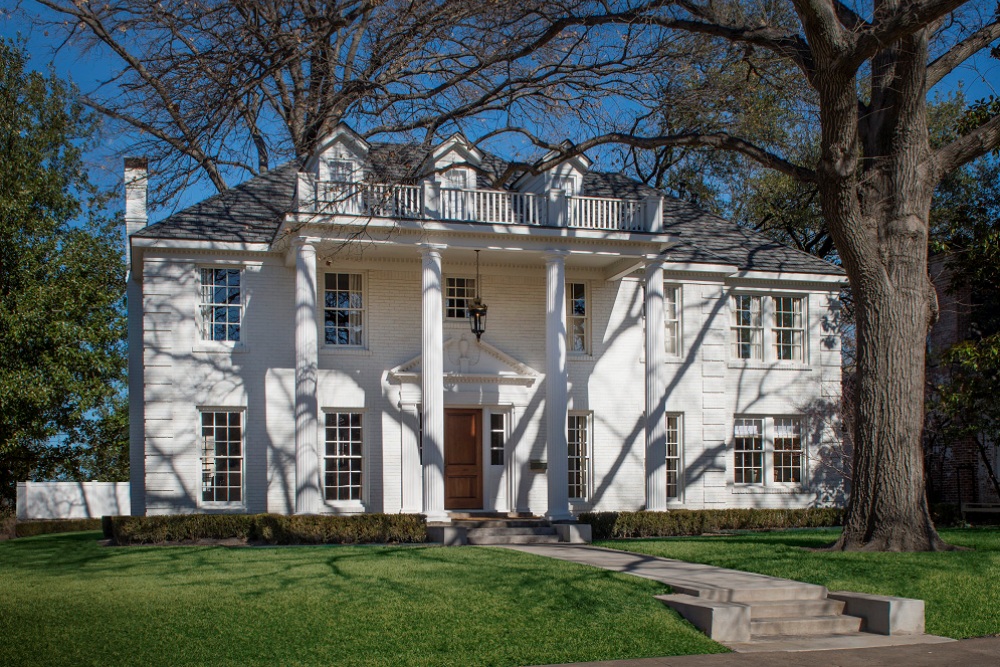 © Photo courtesy of PCHPS
Park Cities Historic and Preservation Society
25 Highland Park Village #100-286
Dallas
,
Texas
75205
214-528-0021
Source: PCHPS
PCHPS mission is to preserve and promote the history, architecture, aesthetics and cultural traditions of the Park Cities. A portion of the proceeds of the 2016 Home Tour will be used to help preserve and maintain the Park Cities House at Dallas Heritage Village, which was the second home built in Highland Park. It also funds the Society's landmarking ceremonies. The proceeds from the Distinguished Speaker Luncheon will go toward the PCHPS scholarship program for Highland Park High School.
See additional information below or visit:
Park Cities Historic and Preservation Society
PCHPS Distinguished Speaker Luncheon
Wednesday, March 29, 2017
Dallas Country Club
4155 Mockingbird Ln.
Dallas
,
Texas
75205
214-521-2151
Luncheon tickets begin at $150.
Sponsorships and table underwriting are available.
Get Tickets
Source: PCHPS
James Farmer, nationally renowned professional garden, floral and interior designer, cook, author and lifestyle expert, will be the featured speaker at the 6th Annual Distinguished Speaker luncheon. Farmer is an editor-at-large for Southern Living magazine and a frequent guest on many television and radio programs. Chaired by Liz Farley, the event is slated for Wednesday, March 29 at the Dallas Country Club.
See additional information below or visit:
PCHPS | Distinguished Speaker Luncheon
Historic Home Tour
Saturday, April 1, 2017 at
10:00 AM - 3:00 PM
$20.00
advance tickets
$25.00
day of tour (available at all locations)
Get Tickets
Source: PCHPS
The purpose of the annual Historic Home Tour is to show case architecturally and historically significant homes of the Park Cities and illustrate how these homes have been restored or remodeled and updated to serve the lifestyle needs of families today.
Tish Key is chairing the Annual Historic Home Tour happening on Saturday, April 1. This year's tour features four fabulous Park Cities Homes:
3600 Greenbrier: A reimagined 1930s Colonial style home, extensively renovated with grand interior spaces and dramatic design, maintaining the exterior six stately live oak trees and changing the entrance to Thackery, honoring and celebrating the relationship between the home and the land in a splendid way;


4218 Fairfax Avenue: Built in 1929, a rare jewel created by Clyde H. Griesenbeck, the original architect. Each phase of renovations were diligently researched and period appropriate glass, slate tiles, masonry, carpentry and hardware were utilized. Winner of the Historic Preservation Achievement Award in 2004. Dorothy Malone lived here for a number of years. The traditional exterior disguises the fact that you have stepped into a whimsical Tudor wonderland;


4309 Westway: Built in 1942, an elegant example of French Eclectic architecture, retaining the original front fa?ade and decorative appliqued plaster window elements, the interior space has been redefined in a creative, imaginative manner;


3825 Miramar: A stately example of eclectic Greek Revival architecture was built in 1922 by J.A. Pitzinger, architect. The Delagi family retained the exterior fa?ade and more during an extensive renovation and restoration endeavor. The residence reaches out and embraces nature from every room while the contemporary interior enhancements provide comfort and pleasure. A vintage treasure and a Highland Park classic rescued and updated in magnificent fashion.
Advance tickets for the Saturday, April 1 Historic Home Tour will be available in March 2017 at Tom Thumb stores in the Park Cities area or through the PCHPS office (214) 582-0021, the PCHPS website www.pchps.org or checks for the April 1st Historic Home Tour tickets can be mailed to 25 Highland Park Village, Suite 100, Box 286, Dallas, TX 75205-2789. Tickets will be available at each home on the tour on the day of the tour.
See additional information below or visit: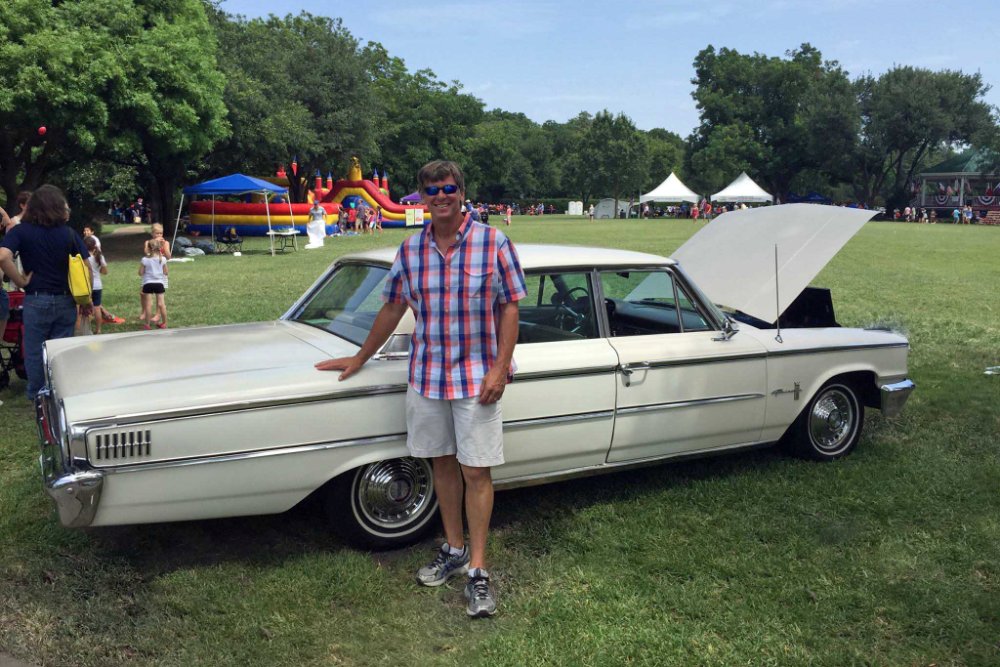 Classic and Antique Car Show
Saturday, April 8, 2017 at
10:00 AM - 4:00 PM
Burleson Park
3000 University Blvd.
Dallas
,
Texas
75205
Free to the public.
A ticket is not necessary.
Source: PCHPS
Be sure to drop by the 2nd Annual Classic and Antique Car Show on Saturday, April 8 at Burleson Park, 3000 University Boulevard. Free and open to the public, the event runs from 10:00 a.m. until 4:00 p.m. Show vehicles are in multiple classes and trophies will be given in different categories TBD. Rain date is Saturday, April 15. If you are interested in showing your vehicle or would like further information, contact chair Dan McKeithen or his wife Polly at carshow 'at' pcphs.org
Event registration for car owners: $25.00 in advance.
Food and drink available.
Hard surface parking for show vehicles.
Show vehicles in multiple classes.
Trophies will be awarded in multiple classes.
Club Participation Award.
See additional information below or visit:
PCHPS Classic and Antique Car Show
HD version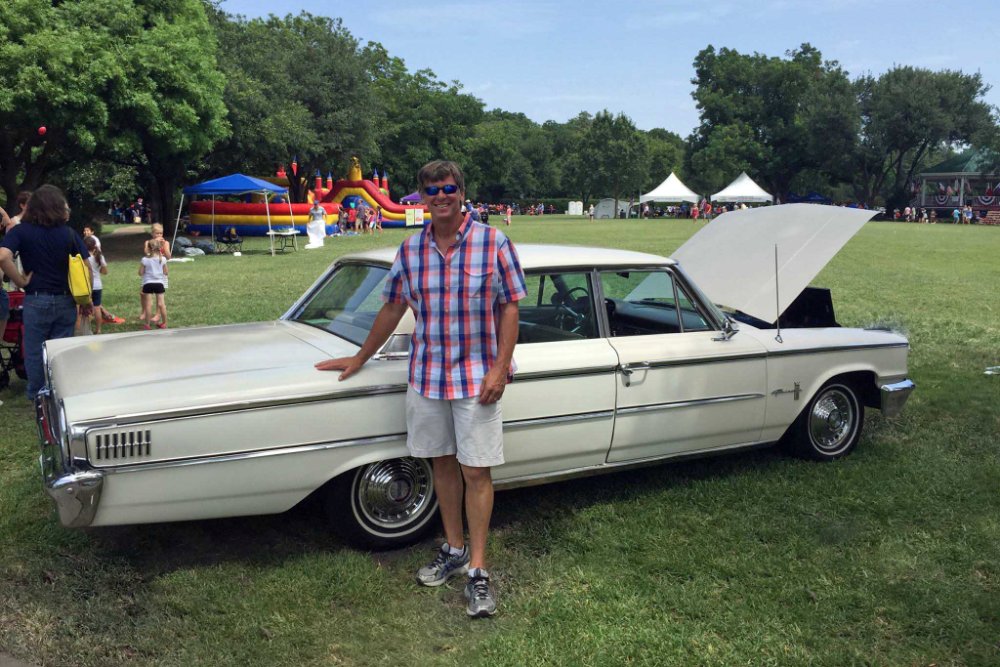 MORE ON THE FLASH LIST
50 Things to Do
Bored? Well, there's definitely no need to be. Take your pick of these fun things to do.
Entertainment News
The latest breaking news and top stories in arts, dining, culture, movies, music, and sports.
Events Calendar
Not everything in town that you could do, but a list of events that you definitely should consider.
Date Night Ideas
From retro candy stores to luxury car rentals, let us help you impress on your next date night out.
Movies in Theaters
See previews of movies coming soon and trailers for films now playing at local theaters.
Go Gallivanting
Our sister website, The Art of Gallivanting, offers extraordinary adventures for ordinary people.